Back to Events
Event Details
Greetings Independent Rental Owners!

Join us Friday, September 10th, 2021 from 8:30 - 10:00 am!
Apartment Investor Breakfast Meet up/AANM IRO Meeting
WHAT: Making Your Multifamily Property Energy Efficient



WHEN: Friday, September 10th, 2021!🙂

NEW TIME: 8:30-10AM

NEW LOCATION: "AANM (Apartment Association of New Mexico) Offices" & "ZOOM Call" ☎️
6755 Academy Rd. NE, Suite B
Albuquerque NM 87109
Please join us, along with speakers Heather Blackhurst from PNM Multi-Family Energy Efficiency Program and Carlos Bustos from Albuquerque Bernalillo County Water Utility Authority to discuss "How to Control Utility Costs".
With wellness and sustainability ranking high on the list of resident preferences, and more states committing to energy-efficiency policies, the multifamily sector faces both challenges and opportunity for change. According to the American Council for an Energy-Efficient Economy, in 2019, more states joined California and Hawaii in setting 100 percent clean energy targets, including Nevada, New Mexico, Washington, New York and Maine. More than half the states have committed to sustainability. 
We will also update you on the latest in regards to the "Rental Assistance Program" that the State of New Mexico Department of Finance & Administration is working on with owners and residents that are needing assistance with unpaid rent and utilities.

IF ANY OF THE ABOVE COMMENTS SPARK SOME INTEREST, THEN SIGN UP NOW AND JOIN THE MULTI-FAMILY REVOLUTION!😎💰

Looking forward to seeing you soon...........Steve[masked]
---
Hopefully the below info will provide easier directions so you'll be able to participate. 
PLEASE SEE BELOW STEPS (do this a day or so before the meeting):
1. Download "Meetup App"
(logo has white background, with
red
in middle with white "
M
")
OR
simply access site:
https://www.meetup.com/
  on your computer. 
Note: you'll need to sign-up for account (it's FREE) or simply login if you already have account  
After logging into "Meetup" site search for: Zoom Call-Rental Property Investing-New Mexico
https://www.meetup.com/Apartment-Investor-Breakfast/events/jfjgvryccmbnb/
Note: On the right hand side of page
after
you sign-up for meeting you'll also see a direct
"Online Event"
Zoom link for Friday, August 14th's meeting, click on link and you'll be directed to Zoom site.  
FYI - Zoom Meeting Access Code: 639 419 123
2. Download "Zoom Cloud Meetings App"
(blue background with white camera art)
OR
simply access site:
https://us04web.zoom.us/j/639419123
 on your computer.
Note: you'll need to sign-up for account (it's FREE) or login if you already have account.
HELPFUL TIPS:  
1.Make sure you download and get setup for the following two programs above via your phone and/or computer the day before meeting. 
2.Please reach out to me directly if any questions or concerns, glad to have you test a Zoom call with me before Friday morning.…….S
Steve Grant
505-238-0308"Live, Love, Matter"www.grantprop.com



For More Information: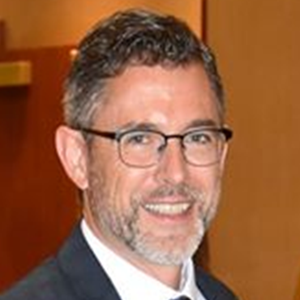 Steve Grant
Owner
Grant Property Investments
(505)238-0308