Smoke Free @ Home New Mexico
Who we are.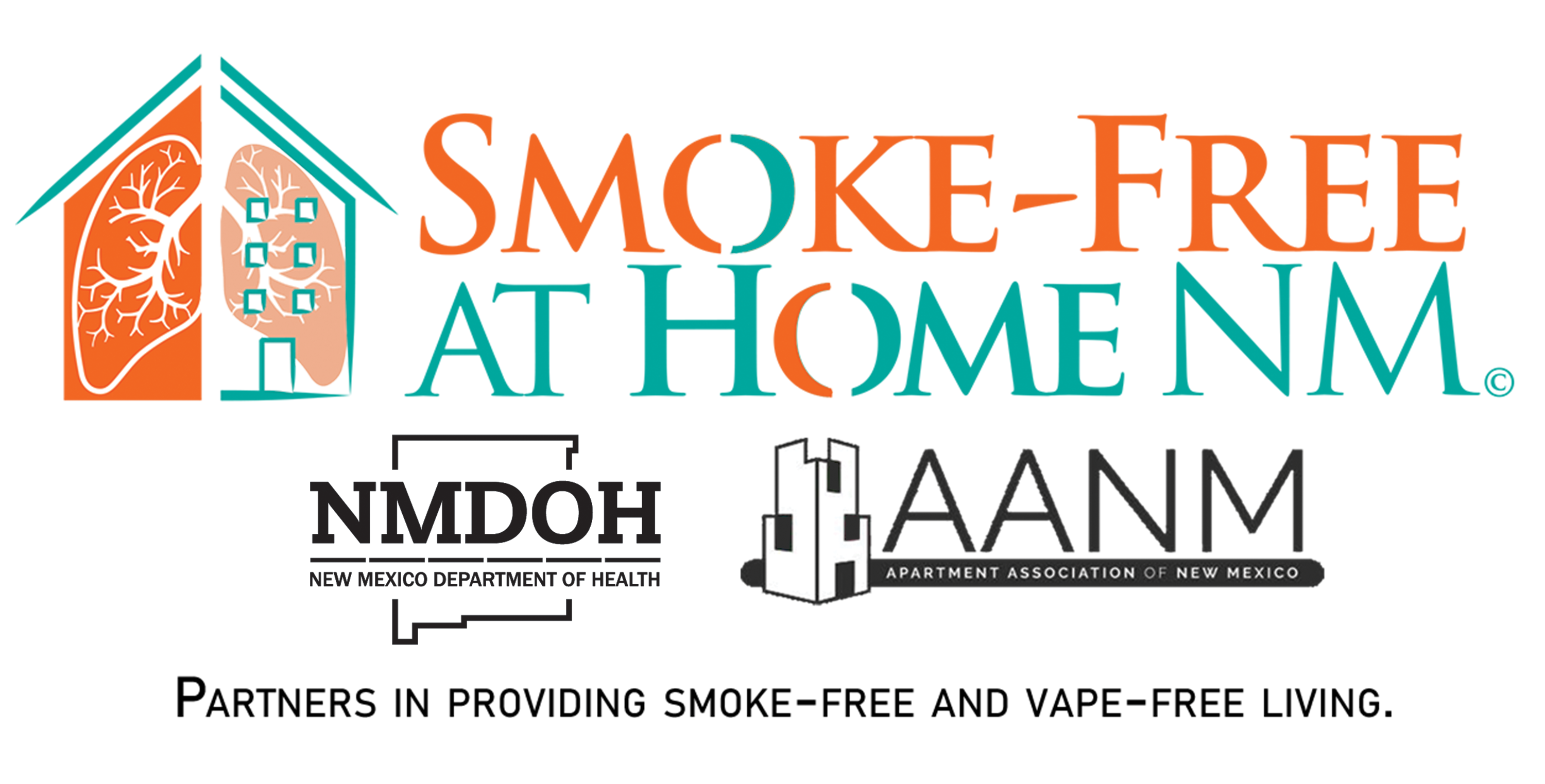 Monday, October 28, 2019
ATTN: Housing Authorities, Management Companies, Property Owners and Members

The Apartment Association of New Mexico (AANM) is proud to announce the new partnership between the New Mexico Department of Health and Smoke-Free at Home New Mexico.

We are thrilled to continue to help improve the certification program and process, providing healthy, smoke-free/vape-free, living to MUH (Multi-Unit Housing) residents living in New Mexico.

Smoke-Free living is in demand and, as proven in a recent survey conducted in 2015 by the National Multifamily Housing Council. Out of nearly 120,000 polled, the study found that 76% of respondents, across all generation levels, are interested in non-smoking buildings as an amenity. Smoke-free status is something that residents of all ages want and support! That's what makes this partnership so perfect.

In the next 4 years, we will be working closely with our new partners, with property owners, managers, and residents of MUH, to create a smoke-free and vape-free environment for their residents and staff.

The Smoke-Free living program provides education and resources to support policy adoption, implementation, and enforcement. Properties that get certified receive listing and promotion online, along with many other incentives.
Please contact us at info@smokefreenm.org or call 505.822.1114 x104 if you'd like to get going on the certification progress, or have any questions. Attached you will find the Support KIt to begin your journey to becoming smoke free.
Additional information may be found directly on the Smoke-free @ Home New Mexico website.
Best Regards,
Bobby Griffith
President
Apartment Association of New Mexico
6755 Academy Rd. NE Suite B
Albuquerque, NM 87109
Phone: 505.822.1114 or 800.687.0993
Fax: 505.822.8557 or 866.693.4395
www.aanm.org ● info@aanm.org