Back to Events

2022-23 NM Multifamily Market Update and Outlook
Tuesday, December 13, 2022
10:00 AM - 10:45 AM (MST)
Event Details
Presented in conjunction with the Apartment Association of New Mexico (AANM).
The virtual event is open to all. Registration is required to obtain login details.
The live event at AANM is open to customers of CoStar / Apartments.com.

No charge to attend either event. Please complete this registration.

DATE and TIME:
Tuesday, December 13
10:00 am to 11:00 am MST
MARKET REVIEW and OUTLOOK DETAILS
Topics will include vacancy, rent growth, properties under construction, the economy, employment, and population growth.

Please note, for clients of CoStar or Apartments.com, during the live event at the Apartment Association of New Mexico (AANM) we will perform a deeper dive after the virtual event. For more information on being part of the live event at AANM please contact William Hueppauff.
All valid registrations will be emailed login details as the event draws near.
For More Information: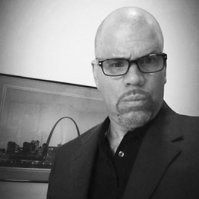 William Hueppauff
NM Market Consultant/Instructor
Apartments.com
Jeannie Tobin, Director of Market Analytics, CoStar Group
As the Director of Market Analytics for CoStar Group, Jeannie Tobin monitors commercial real estate market trends and their impact on the economic development communities in Colorado and New Mexico. In this role, she ensures that Costar clients are equipped with accurate information and sophisticated analysis, so they are in a position to make the best decisions possible. Prior to joining CoStar, Jeannie was the Regional Research Director at Avison Young and was responsible for developing and overseeing the company's expanding research department in the Colorado and Texas markets.