Back to Events
Event Details
Pool Certification Seminar & Exam
AANM is an approved provider of the swimming pool class and certification for the City of Albuquerque. Every person in the city who operates and/or maintains a swimming pool or sauna/hot tub for a commercial or public entity is required to have a valid pool certificate.
Check to see if your maintenance men (or women) are pool certified. To see when your certification expires, view the Bernalillo County Environmental Health Department pool operators list as of January 2017.
 We encourage you to sign up now as these classes almost always sell out. You may register here by clicking the "Register" link at the top of this page, or download the registration form and return it to us via email or fax. After the online registration date listed above please call our office at (505) 822-1114 for availability.
New regulations from the NM Environment Department will limit eligibility to properties operating solely within the City of Albuquerque or Bernalillo county. If you operate a pool outside of this area, the City of Albuquerque cannot issue certification.  
---
Course Instructor
Rita Armijo
Rita Armijo is a former Environmental Health Inspector with the City of Albuquerque and with Bernalillo County from 1997 till 2016.  
Rita Armijo, will guide students through a comprehensive study and thorough review of the information needed to pass the required Pool Certification exam, and will proctor this exam on the same day.
---
Course Price
Members of the Apartment Association of New Mexico save up to 50%.
Members Certification Cost: $99
Members Recertification Cost: $69
Non-Members/Guests Certification Cost: $199
Non-Members/Guests Recertification Cost: $129
Pool Operators Practice Math in English
Pool Operators Math Practice in Spanish
---
**NOTE: AANM's Board of Directors adopted a cancellation policy effective July 16, 2010: A 30% cancellation fee will be applied for any cancellations received ten (10) calendar days or less prior to the seminar date. No shows are still due and payable. Non-Members/Guests do not qualify for charging privileges and must pre-pay prior to attending this seminar. Please contact AANM at (505) 822-1114 to make payment arrangements.
If you register for the recertification seminar and attend the full day, you will be charged for the full certification price.
If, as a core education subscriber, an employee registers for a course and does not cancel by the advertised cancellation date, a $10 charge will be invoiced to the subscriber. Retakes of certification classes or exams are not included in core education subscription. Retakes of same class within a calendar year are not included in core education subscription.
Agenda
March 28
8:00 AM - 5:00 PM

Full Certification Seminar & Exam

12:30 PM - 5:00 PM

Re-Certification Review & Exam
For More Information: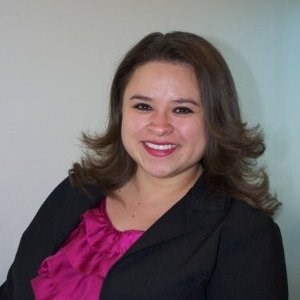 Katrina Soto
Programs Manager
(505)822-1114