Back to Events
Event Details
Greetings once again from your Apartment Assoc. IRO coordinator - Steve Grant!
Join us Friday, September 11th, learn more from a special guest speaker, share ideas, experiences, ask questions and simply engage with others in this crazy world of real estate investing.
GUEST SPEAKER: LEKA DEVATHA (pronounced "LAY-kuh") - Recent "Bigger Pockets Podcast" guest and past fashion design career in India to a corporate position with Nordstrom... Left that career to flip 40+ houses in 6 years—all in one of the hottest markets on the planet - Seattle, WA!

She has quite a story to tell and a lot of hard-won wisdom! Tips for finding and keeping great contractors to criteria she uses when looking for a flip opportunity. Leka will share her story from starting this life of real estate with flips, the BRRRR (Buy Rehab, Rent, Refi, Repeat) and now buy and hold.😎

Maybe even learn how a "cosmetic" flip opportunity morphed into a 3-year odyssey and wound up rewarding her with a 7-figure payday!💰

So if you're looking for ways to make it through this new world of rental property investing OR take your business to the next level don't miss this exclusive event!

Other possible things we'll cover....

What we can learn from local property management companies and each other to best control our investments?

Who's buying and selling and what to look for in new opportunities for this market place?

Lending trends, what's working and what's the biggest challenge getting money!?

NOW is more important than ever to communicate with others about the rental property business. What you like and what's giving you a headache?

As always we'll share about our current projects, analyze possible deals, discuss our "Haves and Wants" as they pertain to multi family investing.

IF ANY OF THE ABOVE COMMENTS SPARK ANY INTEREST, THEN SIGN UP AND JOIN THE MULTI-FAMILY REVOLUTION!
---
Hopefully the below info will provide easier directions so you'll be able to participate.
PLEASE SEE BELOW STEPS (do this a day or so before the meeting):
1. Download "Meetup App"
(logo has white background, with
red
in middle with white "
M
")
OR
simply access site:
https://www.meetup.com/
on your computer.
Note: you'll need to sign-up for account (it's FREE) or simply login if you already have account
After logging into "Meetup" site search for: Zoom Call-Rental Property Investing-New Mexico
https://www.meetup.com/Apartment-Investor-Breakfast/events/jfjgvrybclbsb/
Note: On the right hand side of page
after
you sign-up for meeting you'll also see a direct
"Online Event"
Zoom link for Friday, August 14th's meeting, click on link and you'll be directed to Zoom site.
FYI - Zoom Meeting Access Code: 639 419 123
2. Download "Zoom Cloud Meetings App"
(blue background with white camera art)
OR
simply access site:
https://us04web.zoom.us/j/639419123
on your computer.

Note: you'll need to sign-up for account (it's FREE) or login if you already have account.

HELPFUL TIPS:

1.Make sure you download and get setup for the following two programs above via your phone and/or computer the day before meeting.

2.Please reach out to me directly if any questions or concerns, glad to have you test a Zoom call with me before Friday morning.…….S


For More Information: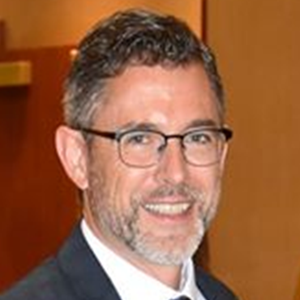 Steve Grant
Owner
Grant Property Investments
(505)238-0308