Back to Events
Event Details
Join us Friday, October 9th, learn more from a special guest speaker, share ideas, experiences, ask questions and simply engage with others in this crazy world of real estate investing.

GUEST SPEAKER: JENS NIELSEN - So excited to have our very own Jens share with all of us regarding his real estate investing journey. He personally knows about living and investing in New Mexico, because he's doing it! This is one meeting you're not gonna want to miss, not only for real estate investing expertise, but on the mental mindset it takes to start and keep going in this business into 2021!

JENS BIO....
He's originally from Denmark but has lived in the United States since 1996. Since 2016 Jens has been investing in multifamily real estate and is currently the owner or co-owner of 85 apartment units and mobile home lots in New Mexico and Colorado.

Jens has also partnered on multi-family syndications over the last couple of years. He specializes in systems, underwriting, due diligence, capital raising and investor relations. He is currently a General Partner in 4 deals totaling over 775 units.

Jens is passionate about teaching and helping others achieve success. He is using his knowledge and skills to coach and train new students in multifamily real state investing. In the past two years, Jens has coached 30 students and conducted over 300 coaching calls!

He lives in Santa Fe, New Mexico with his wife and two dogs. When he is not looking for the next deal, Jens is riding his bike, skiing, or hiking

SOME COMMONLY CONSIDERED THOUGHTS....
What we can learn from each other to best control our investments?

Are you looking for ways to make it through this new world of rental property management?

Trying to understand and prepare for what's next in the COVID19 roller coaster wave we're experiencing?

Who's buying and selling and what to look for in new opportunities for this market place?"

Of course as always we'll share our current projects, analyze possible deals, and discuss our "Have and Wants" as they pertain to multi family investing.

IF ANY OF THE ABOVE COMMENTS SPARK ANY INTEREST, THEN SIGN UP AND JOIN THE MULTI-FAMILY REVOLUTION!
---
---
Hopefully the below info will provide easier directions so you'll be able to participate.
PLEASE SEE BELOW STEPS (do this a day or so before the meeting):
1. Download "Meetup App"
(logo has white background, with
red
in middle with white "
M
")
OR
simply access site:
https://www.meetup.com/
on your computer.
Note: you'll need to sign-up for account (it's FREE) or simply login if you already have account
After logging into "Meetup" site search for: Zoom Call-Rental Property Investing-New Mexico
https://www.meetup.com/Apartment-Investor-Breakfast/events/jfjgvrybclbsb/
Note: On the right hand side of page
after
you sign-up for meeting you'll also see a direct
"Online Event"
Zoom link for Friday, August 14th's meeting, click on link and you'll be directed to Zoom site.
FYI - Zoom Meeting Access Code: 639 419 123
2. Download "Zoom Cloud Meetings App"
(blue background with white camera art)
OR
simply access site:
https://us04web.zoom.us/j/639419123
on your computer.

Note: you'll need to sign-up for account (it's FREE) or login if you already have account.

HELPFUL TIPS:

1.Make sure you download and get setup for the following two programs above via your phone and/or computer the day before meeting.

2.Please reach out to me directly if any questions or concerns, glad to have you test a Zoom call with me before Friday morning.…….S


For More Information: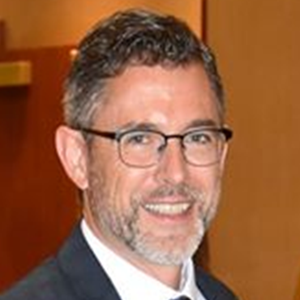 Steve Grant
Owner
Grant Property Investments
(505)238-0308