Back to Events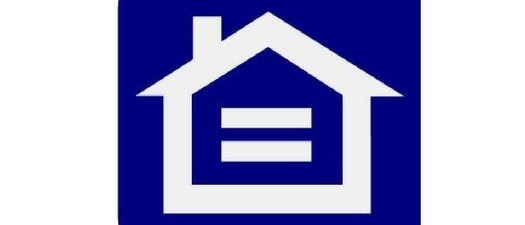 Fair Housing - In Person
Wednesday, August 23, 2023
Event Details
Fair Housing
NAAEI designees receive 4 hours of CEUs for attending. Additionally, this course is approved for 4 hours CEUs from the NM Real Estate Commission and meets the property management education requirements for brokers in the field.
"Fair Housing" is appropriate for AANM Members, IREM Members, NAA Members, GAAR Members, and others in the rental housing management industry, including:
Management company executives
Property and site managers
Leasing professionals
Maintenance technicians
Office administration staff
Vendors
Rental property owners
Non-profit housing providers
---
About The Seminar
If you've taken this course in the past, review the new information as there are NEW SCENARIOS in this course.
This exciting seminar:
Uses video-delivered scenarios to demonstrate how real-life situations require critical thinking and prudent decision making
Vividly shows the serious consequences of incorrect responses and provides coaching on how to avoid costly mistakes
Delivers relevant knowledge of fair housing essentials - practical explanations of how federal, state, and local protected classes and barred discriminatory acts impact property management
---
Learning Objectives
Course learning objectives include:
Identify the need for fair housing education of the property owner(s), staff, and the vendors contracted to the property
Describe the federal protected classes
Identify the state or local government protections that may exceed the federal protections
Explain how fair housing rights extend to all residents and guests of the lease signatories
Recognize the difference in discrimination between treatment and impact
Identify excuses and justifications for discriminatory practices in order to remove them
Describe the statutes that govern protections from discrimination against disability
Identify the importance of demonstrating sensitivity to disability
Identify the range of "reasonability" in the definition of "reasonable" accommodations and modifications
Discuss issues of the disability protection that extend to other physical and mental health challenges that impact your business
Discuss issues involving maintenance staff and third-party vendors
Analyze communications protocols and the role they play in fair housing
Determine issues in handling resident complaints
Identify documentation as the best defense against fair housing complaints, and set those guidelines in light of the statute of limitations requirement
Identify the impact of fair housing laws on resident selectio
Identify fair housing advertising guidelines
The course includes a comprehensive participant workbook. This course was developed jointly by the industry leaders in multifamily management: National Apartment Association (NAA) and Institute of Real Estate Management (IREM).
For more information about this informative course, visit IREM or NAA.
---
Course Price
(Workbook is included in course fees)
Members: $69*

Space is limited and this course sells out, so register today!
---
**NOTE: AANM's Board of Directors has adopted a cancellation policy effective July 16, 2010: A 30% cancellation fee will be applied for any cancellations received ten (10) calendar days or less prior to the seminar date. No shows are still due and payable. Guests do not qualify for charging privileges and must pre-pay prior to attending this seminar. Please contact AANM at 505.822.1114 to make payment arrangements.
For More Information: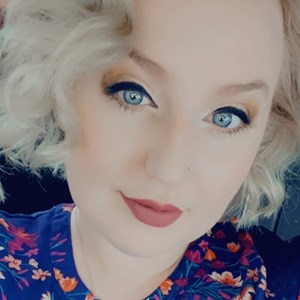 Kayla Stabley
Apartment Association of New Mexico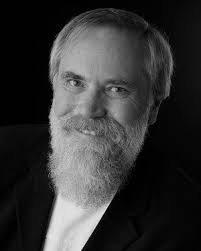 Bill McCoy is now focusing on 1031 Tax deferred exchanges and real estate investment consultation. He is assisted daily by his wife of 45 years, Jody A. McCoy who has 20 years experience in Real Estate Education and now 5 years as administrator for 1031 exchanges . Bill has created many successful businesses in his 40-year career in real estate. He is also an author, a respected instructor in real estate education throughout New Mexico and a sought-after expert in his field.
Bill, a New Mexico native, founded Bill McCoy Realty in 1985, and in 1992 founded what would become the largest privately held provider of qualified intermediary services in the Southwest.
In 2005 Bill sold his interest in the qualified intermediary company and bought a share in JR Realty Inc. with the intention of growing the organization. In two years as Chief Financial Officer Bill helped build JR Realty from two offices and 35 agents into one of the largest independent real estate operations in New Mexico, with five offices in four cities and two states and a sales staff of over 100 agents.
Bill continued to provide qualified intermediary services through his new company, Otra Vez Investments.
JR Realty was bought by Prudential Sandia Real Estate in 2007. Bill stayed on to help with the transition and was then asked to remain as Chief Operating Officer. As COO Bill oversaw operations for Prudential Sandia's five Albuquerque offices through 2011. During that time of Bill's service, revenues increased five fold.
Bill served on the New Mexico Real Estate Commission Education Steering Committee for over 20 years, was the Dean of Real Estate Instruction for Kaplan Professional Schools for over 10 years and now owns the Center for Advanced Real Estate Studies. He is also the author of numerous books used for real estate education throughout New Mexico and the US, has provided analysis on real estate matters for the New Mexico State Senate Legislative Finance Committee, New Mexico State General Services Department, and provides services to the legal community as an expert witness in real estate cases. In 2019 Bill finished a seven year term as Environmental Planning Commissioner for District 9 in the City of Albuquerque, New Mexico.
In their spare time, Bill and Jody have many hobbies, including glass blowing, stained glass work, pewter casting and travel.
SInce 2005 Bill is concentrating on education and real estate consultation. You can reach Bill directly by calling 505-250-7076.