Back to Events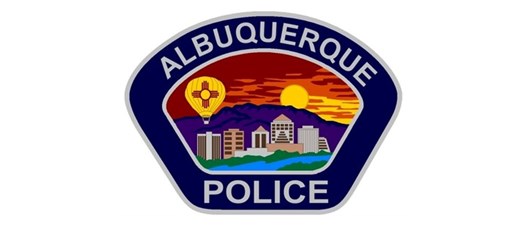 Crime Free Multi-Housing Seminar
Thursday, April 21, 2022
Event Details
One of the major principles of Community Oriented Policing is a partnership between the police and the community. The police are a part of the community; and have a vital interest in the well-being of the community, but they cannot be totally effective without the community's involvement. In today's society, the police need to be regarded as part of a team, working in partnership with the public, including residents, property management and property owners.
The Crime Free Multi-Housing Program is designed to provide our community with the best programs available in the nation for reducing illegal activity in rental property. The program consists of three phases: Property manager seminar, Crime Prevention through Environmental Design Survey, Resident Crime Prevention meeting.
In this seminar, active management principles are presented to landlords and property managers to improve the quality of their rental business. This nationally recognized program has consistently proved effective in helping landlords and property managers keep illegal activity off their property.
The seminar features instructors from the Albuquerque Police Department, UNM Police Department and property management to discuss how to recognize criminal activity on the property (specifically gang and narcotics activity) effective screening techniques, the eviction process, and a case study to tie everything together.
Cost: Free
See registrations options for webinar.
Agenda
April 21
8:00 AM - 10:10 AM

Welcome Introduction/Gangs

Retired Commander Mizel Garcia, Special Investigations Division
10:10 AM - 10:20 AM

Break

10:20 AM - 12:00 PM

Narcotics

Lieutenant Pete Guevara, UNM Police Department
12:00 PM - 1:30 PM

Lunch

1:30 PM - 2:00 PM

Crime Free Multi-Housing Overview

Laura Kuehn, NCPS, ICPS
2:00 PM - 2:10 PM

Break

2:10 PM - 5:00 PM

App screening

How to Screen Applicants, eliminating 90% of your problems. Landlord/Tenant Laws of New Mexico (Ret.) Sergeant Liz Thomson, Albuquerque Police Department
Laura Kuehn, Albuquerque Police Department, Crime Prevention/Crime Free Programs

Laura Kuehn has been employed with the Albuquerque Police Department since 1997 as a Crime Prevention Specialist. She holds a Bachelor of Arts Degree in Political Science, a Supplementary Degree in Law and Society and Minors in Criminal Justice and Psychology. Laura is designated by the International Society of Crime Prevention Practitioners as an International Crime Prevention Specialist (ICPS); she is certified as a National Crime Prevention Specialist (NCPS) by the National Crime Prevention Association. Laura received training in Crime Prevention through Environmental Design from the University of Louisville. She is a certified instructor through the International Crime Free Programs Association.
Laura is charged with developing and conducting community training and outreach programs for apartment communities, neighborhood associations, and businesses. She acts as a liaison between the Police Area Command and the Crime Free Multi-Housing Program and coordinates and maintains data for the property manager and resident education programs. Laura must establish and maintain relationships between property managers, police officers, and area command staff.

She conducts Crime Prevention through Environmental Design (CPTED) security surveys and advises property owners/managers of CPTED applicability to their properties. She also develops implements and manages a variety of crime prevention services; conducts nation-wide research of other crime prevention and community-based programs and assists in assessing the crime prevention needs of the City.

Ms. Kuehn is responsible for promoting and maintaining contacts with the community; identifying areas of concern, designing and implementing instructional courses to address specific community needs. She schedules and coordinates various public meetings, programs, seminars and other functions.

Laura must disseminate crime prevention materials and other relevant information to individuals, businesses, and other public groups; promote and coordinate specific activities within crime prevention programs; prepare marketing materials including news releases, flyers, schedules of events and brochures. She also analyzes statistical crime data and prepares related reports and recommendations.
Please call Laura Kuehn, Crime Prevention Specialist, Albuquerque Police Department, 505-256-2050.