Back to Events
Event Details
WE RECOMMEND THIS COURSE for multi-site supervisors with 24 months of multi-site supervision experience.
This brand-new CAPS course will help you rise to the next level in property management. It will prepare you to be an effective portfolio supervisor which may lead to increased earning potential.
YOU'LL LEARN ABOUT:
Achieving ethical excellence
Understanding the management agreement and creating an owner's report
Stakeholder relations with residents, communities, and municipalities
Mortgage financing
Overseeing the budget process across a portfolio
Measuring portfolio performance and property valuation
Investigating and troubleshooting an underperforming property
Property acquisition and due diligence
Market analysis and property inspections
Operational and financial analysis inspections
Property development feasibility analysis
Investment strategies, including renovation, disposition, and refinancing
Key content for the owner/company due diligence report
Talent development and management throughout the employee cycle
Managing staff during property sales or purchase
Contemporary issues, including occupancy, emotional support animals, hoarding, criminal background checks, RUBS, cybersecurity, and music licensing
This course is in Lubbock, TX.
---
Meet the Instructor
Alexandra Jackiw, CPM, CAPS 
Alex Jackiw, President of Milhaus Management and Past Chairwoman of the Board for NAA.
As President of Milhaus Management. Alex is responsible for the oversight of all property management operations and asset management 
functions for the Milhaus-owned portfolio and the expansion of the management services platform for institutional, third-party clients.
Alex is a nationally-recognized real estate executive with extensive experience managing large portfolios throughout the U. S. for both privately-held and publicly traded companies. In addition to property and asset management, her experience includes marketing, training, consulting and business development.
Alex is active in professional organizations, she served as Chairman of the Board of the National Apartment Association (NAA) in 2013 and President of the NAA Education Institute from 2008 through 2009. She is also a member of the Institute of Real Estate Management, National Multi Housing Council, Housing Education and Research Association, and IndyCREW. Alex is past chair of the Residential Property Management Advisory Board at Virginia Tech and completed a four-year term as President of the Ball State University Residential Property Management Advisory Board in 2014. Alex has held adjunct faculty appointments at both Virginia Tech and Ball State University where she has continued to teach in their respective Residential Property Management programs.
Alex received her bachelor's degree in Chemistry from the University of Rochester and a Master's degree in Education from Ohio University.
For More Information: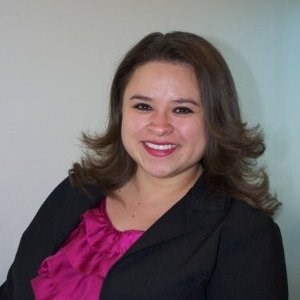 Katrina Soto
Programs Manager
(505)822-1114