Back to Events
Event Details
Learn to demonstrate your skills, knowledge, and ability to manage an apartment community and achieve owners' investment goals.
Earning your CAM credential gives you the knowledge to increase your community's net operating income. Whether you're new to apartment management or a long-time property manager, you'll enhance your skills, knowledge, and ability to effectively manage an apartment community and achieve its owners' investment goals.
You'll learn about:
Occupancy rates
Comprehensive marketing plans
Sales team management and product readiness
Equitable treatment of current and potential residents
Resident retention and the maintenance of a positive company image
Consistent and ongoing resident communication
Positive resident service and issue resolution
Enforcement of company policy in compliance with laws and regulations
Property inspections
Preventive maintenance programs
Service request process
Apartment turnover process
Contractors and vendors
Recruitment, hiring, orientation and training of high-caliber employees
Systematic employee evaluation
Employment regulations and record keeping
Analysis of the property's financial operations with corrective actions for underperformance
Monitoring of property performance to achieve the owner's investment goals
Accounting principles and practices
Maximizing net operating income
Reporting property performance honestly and accurately
10 CEUs have been approved by the Education Steering Committee of the NMREC. Pending final approval from the NMREC Board of Directors. 
Requirements
To obtain the CAM credential, candidates must complete the following:
Minimum of 12 months of onsite property management experience
Successful completion of all CAM coursework (totaling 40 hours)
Meet all examination standards within 12 months of declaring candidacy
Price
Member:  $799.00
Non-Member: $999.00
---
Meet Your Instructor
AANM is honored to welcome back to New Mexico, Alex Jackiw, President of Milhaus Management and Past Chairwoman of the Board for NAA.
As President of Milhaus Management. Alex is responsible for the oversight of all property management operations and asset management functions for the Milhaus-owned portfolio and the expansion of the management services platform for institutional, third-party clients.
Alex is a nationally-recognized real estate executive with extensive experience managing large portfolios throughout the U. S. for both privately-held and publicly traded companies. In addition to property and asset management, her experience includes marketing, training, consulting and business development.
Alex is active in professional organizations, she served as Chairman of the Board of the National Apartment Association (NAA) in 2013 and President of the NAA Education Institute from 2008 through 2009. She is also a member of the Institute of Real Estate Management, National Multi Housing Council, Housing Education and Research Association, and IndyCREW. Alex is past chair of the Residential Property Management Advisory Board at Virginia Tech and completed a four-year term as President of the Ball State University Residential Property Management Advisory Board in 2014. Alex has held adjunct faculty appointments at both Virginia Tech and Ball State University where she has continued to teach in their respective Residential Property Management programs.
Alex received her bachelor's degree in Chemistry from the University of Rochester and a Master's degree in Education from Ohio University.
For More Information: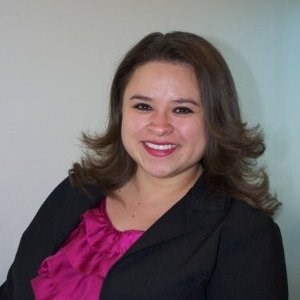 Katrina Soto
Programs Manager
(505)822-1114