Back to Events
Event Details
A VIRTUAL EVENT. Open to primary members of the Apartment Association of New Mexico; and CoStar Suite subscribers or paying customers of Apartments.com on the date of the seminar.

No charge to attend. Please complete this 2 minute registration.

DATE and TIME:
Wednesday, November 10
10:00 am to 11:00 am
10:00 am to 11:30 am for VIP Clients

LOCAL CONTACT for CoStar/Apartments.com:
William Hueppauff
whueppauff@costar.com
#505-377-4589

Outlook users will be sent an invite to add to their calendar after a valid registration.
For More Information: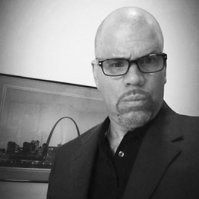 William Hueppauff
NM Market Consultant/Instructor
Apartments.com
(505)377-4589
MARKET OUTLOOK DETAILS
Attendees are encouraged to complete this survey in order for the seminar to be of the most benefit to everyone. Topics will focus on the results of this survey; and may include vacancy, rent, recent construction, under construction, sales, market submarkets, economy, employment, job growth, unemployment, population growth, and supply and demand trends.
Please note, information on properties under construction during the virtual event will include projects that have broken ground. A deeper dive into all developments in the pipeline are available to local CoStar Suite clients, who are also customers of Apartments.com whether directly or through a fiduciary, immediately following the virtual event. For more information on being part of the virtual/live event at the Apartment Assocation of New Mexico, or becoming a CoStar Suite subscriber please contact William Hueppauff. This VIP in person event will be limited to 25 individuals. VIP clients should register using this link:
https://forms.gle/eZFDhmQzLPBE88Ja8
CoStar \The Power of KNOWING.