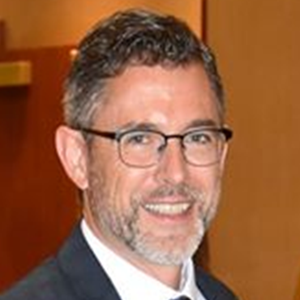 Steve Grant
Grant Property Investments
Professional Bio
After achieving a Marketing degree in 1989 from Southern Nazarene University (Oklahoma City), Steve went on to become a Sales Manager for Progressive Insurance for 10 years, later joined Travelers Insurance for another 5 years as a Marketing Manager. With both companies he managed product & marketing distribution for all New Mexico independent insurance agents which encompassed annual written premiums of $40+ million.

During this same time both Steve & his wife Kara aggressively started acquiring various properties in Albuquerque. They purchased 3 different historical homes in the Huning Highland Neighborhood between 2001-2009.

Next started a full service "Downtown Historic Bed & Breakfast" operation in 2006 with just 4 rooms. During that time they increased up to 13 guest rooms between the 3 large historic homes and 2 private small cottages along with a beautiful and spacious backyard for corporate retreats, receptions, weddings and reunions. Bringing the public 5-Star hospitality experience and phenomenal customer service 2nd to none.

Most recently they've had to PIVOT and convert these properties into a "Downtown Historic Corporate Housing" concept which means a new focus on marketing/hosting the traveling professional that needs accommodations for a minimum of 2-3 months. Being able to adapt quickly to market changes is what makes Steve stand out from others.

During this same time period, they also purchased & renovated multi-family investment properties as well - 4-plex buildings specifically. In 2001 they started with just one multi family property, then parlayed that into 8 units and eventually ended up with several other properties. His desire is to continue the search for properties that make $ense and of course help others discover the wonderful world of real estate investing!

Steve's Motto:
"YOUR GREATEST POWER - IS THE POWER TO CHOOSE"!

Parent Member Grant Property Investments
201 High St. NE
Albuquerque, NM 87102
United States
(505) 238-0308
http://www.grantprop.com

Independent Owner/Communities
---
Education:
Southern Nazarene University 1989
Marketing
Volunteer Work:
Active member and/or board participate of "AANM" (Apt Assoc. of New Mexico) "AED" (Albuquerque Economic Development), "EAGA" (Executives Assoc. of Greater ABQ.), "Visit ABQ" , and host a monthly real estate meet-up: "Rental Property Investing-New Mexico"