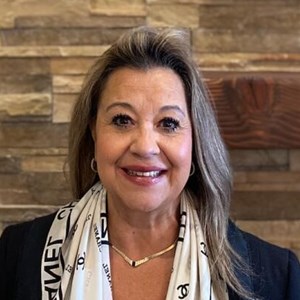 Marlene Armijo
Rancho Carrera Apartments
Professional Bio
My name is Marlene Armijo, currently living in Santa Fe and love the culture of the community. Proudly, I have worked for NALS Apartment Homes for twenty years as a property manager. I have received the Award of Excellence with NALS. I have served on the Board of Directors at the Coronado Condominiums, the Board of Directors for Moving People, and have done countless hours of volunteer work in fund raising for Christus St. Vincent Hospital. AANM has given me the opportunity to be on the education committee through the past year.

I was educated at Fort Lewis College in Durango, Colorado as well as a year at the University in Mexico City with a degree in Education.

I have a passion for property management and community based involvement. I have a dedication to
excellence and determination. Very importantly, I am a strong believer in POSITIVE THINKING ...
Parent Member Rancho Carrera Apartments
4000 La Carrera Ofc
Santa Fe, NM 87507
United States
(505) 438-7301

Apartment Community
---