Professional Bio
Karie Taylor is a highly energetic yet professional full-time broker, well-recognized for her passionate work ethics, humble person, ambitious and goal-driven nature as well as a competitive, focused, proactive and unparalleled approach to the real estate profession.

Being the founder of the Elevated Management Group, Rhino Realty Property Management and Venture Realty Group, Karie has spent the past decade in real estate working in several different aspects of the industry spanning from property management (residential/commercial), residential sales and education.

Holding a Bachelor of Science in Accounting and VP of Education for Apartment Association of New Mexico, Karie is also a member of Apartment Association of New Mexico, Albuquerque Community Foundation and Better Business Bureau as well as a Qualifying Brokers License holder currently servicing in New Mexico.

Karie has a vast range of management expertise and a solid record of achievement in streamlining operational efficiencies. She knows all neighborhoods, stays on top of current listings, monitors market as prices fluctuate and implements an ingenious blend of her knowledge and experience. This attention to detail ensures a broader exposure of best available opportunities for catering her clients in an efficient and effective manner.

An embodiment of commitment, excellence and entrepreneurial spirit, Karie loves to stand by her clients leading, helping, advising, negotiating and paving their way to a smooth transaction from the time they decide to purchase/rent until beyond. As a result of her true efforts, Karie's highly-regarded for her sincere interest in effectively solving core client problems and working cohesively with them, creating significant profit opportunities along with desired results. Karie works equally well with all types of clients and there is no deal too big or small for her to exceed client satisfaction.


Parent Member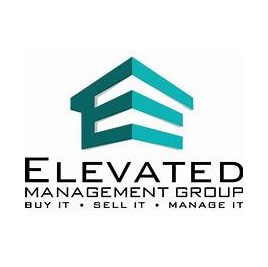 Elevated Management Group
300 Menaul NW Ste A #545
Albuquerque, NM 87107
United States
(505) 227-5363
http://www.elevatedrentalsnm.com/

Management Company
---