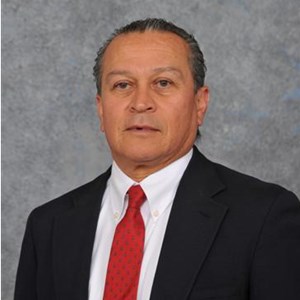 Juan Olvera
Mesilla Valley Public Housing Authority
Professional Bio
As Executive Director of the Mesilla Valley Public Housing Authority (MVPHA), one of New Mexico's largest and highest performing providers of affordable housing programs for low-income families, Mr. Olvera manages an annual operating budget of $8.5 million that supports 248 public housing units, 40 Section 8 New Construction units, 661 affordable housing units, and 1,657 Housing Choice Vouchers (HCV) which provide housing to some 2,500 families in New Mexico.

Before joining MVPHA, Mr. Olvera was the Director of Development and Capital Projects for the Housing Authority of the City of El Paso, Texas. During his tenure, he secured $8.3 million from a competitive grant under the American Recovery and Reinvestment Act (ARRA) to build the Paisano Green Community – a Net Zero, LEED Platinum, Fossil Fuels Free Public Housing community for the elderly. Additionally, he co-developed a mixed income community with 198 affordable housing units, and he was instrumental in securing more than $20 million in 9% Low Income Housing Tax Credits (LIHTC) for the redevelopment of two public housing properties.

Mr. Olvera's prior experience includes serving as President and Chief Executive Officer for multi-million-dollar subsidiaries and companies of two of the largest cement and construction materials companies in the world. In the public sector, Mr. Olvera served as Procurement and Contracts Manager for the West Texas Workforce Board.

Mr. Olvera earned a Masters in Engineering Management/Industrial Engineering from Stanford University and a Bachelor of Science in Chemical and Industrial Engineering from the Monterrey Institute of Technology, Mexico. His professional certifications include Public Housing Manager, Public Housing Executive Asset Manager, and Housing Choice Voucher Specialist.
Parent Member Mesilla Valley Public Housing Authority
926 S San Pedro St
Las Cruces, NM 88001
United States
(575) 528-2000

Independent Owner/Communities
---