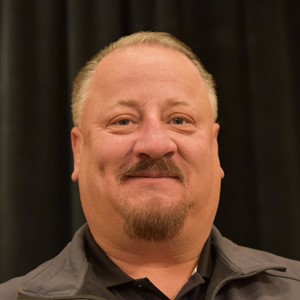 Jeff Thomas
Sr. Field Account Manager
HD Supply Facilities Maintenance
Parent Member
HD Supply Facilities Maintenance
Expense PO Box 4945
Orlando, FL 32802
United States
(505) 463-4912
http://www.hdsupplysolutions.com

Associate
---
Volunteer Work:
AANM Board Of Directors 2010-Present
Candidate Bio
Senior Field Account Manager at HDSupply Facilities Maintenance since 2005. Jeff has served on the AANM Board of Directors since 2010 and has been instrumental in helping with the growth of AANM why also serving as the Golf Committee chair in 2015 and has been a tremendous asset on the Maintenance Mania committee the last 14 years.

Jeff & HDSupply were one of the original organizations and sponsors for the Southwest Housing Coalition tradeshow and today has a big role with the ACTS every year.

In 2013 Jeff received his designation of Certified Apartment Supplier ( CAS ) and to this day, Jeff is the only known supplier with this designation in the state of New Mexico.

Jeff participates and volunteers a great deal of his time to all of the AANM events and encourages all members to do the same. It's our family! Jeff also volunteers his time as the Vice President of Cleveland High School boosters cheer and is active with ballooning, playing in the great outdoors that New Mexico gives us, traveling and making the best of every day with his amazing daughter.