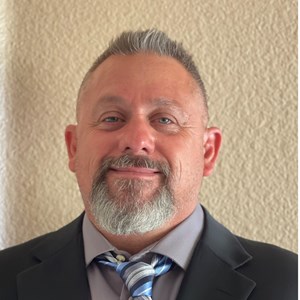 Jeff Lepori
Direct Parking Services, LLC/FirewatchNM
Professional Bio
Direct Parking Services LLC. / Firewatch New Mexico, a Veteran Owned Company:
Parking Services: We offer custom parking compliance / enforcment within your communities parking lots. Our services are free for most packages. We offer pre-warnings, immobilization and removal of vehicles violating your community rules. We also offer our services for paving, re-striping and construction projects.
FIrewatch Services: We provide Watchman to monitor your area of concerns when a devastating fire occurs or your alarm panel is not working. Our Watchman will conduct hourly checks, as required by the Fire Marshalls Office and complete an hourly log and daily report for your records. Our Watchman are trained to call 911 and begin evacuations when am emergency should arise during their shift. "We are here for you, when you need us"
Parent Member
Direct Parking Services, LLC/FirewatchNM
(505) 389-3762

Associate
---
Volunteer Work:
Veterans Integration Center
Candidate Bio
*Raised in a Military family, Father was in the U.S. Air Force. Lived in the U.S. and other Countries while growing up.
*First Graduation class at La Cueva High School, 1988.
*Joined the U.S. Army right out of High School, served in the Military Police Corps as a Patrolman, Traffic Crash Investigator and Special Response Team member.
*Joined the Bernalillo Police department after serving in the U.S. Army.
*Transferred to the Rio Rancho Department of Public Safety a year later serving as a Patrol/Fire Fighter until the split. Stayed as a Police Officer with the Rio Rancho Police Department on Patrol. Other duties; Field Investigator, Field Training Officer, Emergency Response Team. Retired a Sergeant in 2013.
*Joined the Santa Ana Pueblo Police Department, served as a Patrolman. for three years
*Worked part time while as a Police Officer doing sales for Road Runner Pest Control,
*Sales and Vice President of Albuquerque Courtesy and Parking, 2015-2019
*Joined the Santa Ana Pueblo Police Department again as a Patrolman during the 2020-2021 Covid-19 Pandemic Crisis.
*Managing Member, CEO and Operations Director for Direct Parking
ServicesLLC, FirewatchNM© and Clamp-Lock© From 2020-Present

I have been a member of the Apartment Association of New Mexico since 2015-Present. I am currently serving on several committees, Independent Rental Owners Committee, Membership Committee, Golf Committee and the AANM Suppliers Council.
Areas of Expertise
Parking Enforcement, Security