Back to Events
Event Details
A two hour interactive opportunity to ask questions, as well as express concerns and interests, regarding how housing vouchers can work for you and your residents.
Myth-Busting: Housing Vouchers is a collaborative effort involving AANM and several non-profit agencies (Albuquerque Health Care for the Homeless (AHCH), Saint Martin's Hospitality Center (SMHC), and the Supportive Housing Coalition of New Mexico (SHC-NM) who administer housing vouchers and social services under various government-funded programs and grants. If you are a Landlord or Property Manager who is apprehensive about accepting these vouchers at your properties, let us help to dispel some myths regarding voucher acceptance under these programs and discuss the benefits for your rental property and the community as a whole.
Vouchers 101 – Overview of voucher programs administered by our local providers and their roles.
Landlord Testimony regarding the benefits and myths regarding the voucher tenants.
Small roundtable group discussions among attendees regarding voucher program concerns.
Our experienced group will answer any questions and hear comments from attendees.
Myths to Bust
1) Fears regarding "crazy" residents.

2) Fears regarding "the homeless."
3) Fears of increased property damage by "voucher" residents.
4) Fears regarding "low-income" people.
5) Fears surrounding stigma of "Section 8" renters. (How the programs are different!)
Success rates of tenants in Permanent Supportive Housing voucher programs and the benefit to our communities.
The Apartment Association of New Mexico as an educational resource. Benefits of membership & how to get involved!
Light snacks will be provided and possible door prize drawings for participants who come to learn more!
About Our Panel
Facilitators include staff from Supportive Housing Coalition of New Mexico, St. Martin's Hopeworks, and Albuquerque Health Care for the Homeless.
Linda Simon, MA, has worked in a variety of social service settings over the past twenty-five years. For the past 2 years, Ms. Simon has served as the Housing Specialist for Albuquerque Health Care for the Homeless. Prior to that, she managed a Permanent Supportive Housing voucher program in another county for more than a decade. A long-term resident of New Mexico, Ms. Simon enjoys camping, reading, music and spending time with her family and dogs. She firmly believes that all people—regardless of their current situation—are capable of infinite change and infinite good.
John Ingro, a private businessman, owns several small rental complexes in Bernalillo and Sandoval Counties. Mr. Ingro has worked successfully with several voucher programs for a number of years. Mr. Ingro has experienced both the advantages and challenges of working with voucher programs. He views tenants as individuals and tries to work proactively with tenants and Program staff to help insure the best possible outcomes for all involved.
Nicole Mahboub, has had the privilege of working with people from all walks of life. She began volunteer work at a young age with the Upward Bound program, youth probation w/YDDC and the homeless population. She has 15 years of property management where she values the successes of relationship building between management and tenants. She believes that there is no title that can conquer to bring any reward that comes when you labor in love.

For additional questiosn please contact Katrina Soto 505-822-1114 katrina@aanm.org
For More Information: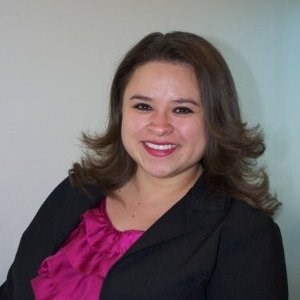 Katrina Soto
Programs Manager
(505)822-1114