Back to Events
Event Details
Earning your CAMT validates your knowledge, enhances your reputation and credibility, boosts your confidence and earns you respect.
The CAMT program is accredited by the American National Standards Institute (ANSI), a private non-profit organization that administers and coordinates the U.S. voluntary standardization and conformity assessment system.
You'll learn about:
Processing work orders correctly in a timely fashion, and to residents' satisfaction
Electrical services and repairs
HVAC services and repairs
Painting services
Construction services and repairs
Mechanical services and repairs
Appliance services and repairs
Lock and key services and repairs
Customer service and performing maintenance tasks according to company policy and procedures
Minimizing personal and property damage while safely performing maintenance activities
Fair housing regulation compliance
Environmental responsibility and regulatory compliance
Reporting and documentation of maintenance activities in compliance with company policy and regulation
Curb appeal, property inspection, and daily maintenance
Established procedures for maintaining recreational facilities and common areas
Implementation of a preventive maintenance schedule
Repair and replacement decisions
Professional behavior patterns, communication skills, and appearance
Clear and respectful communication with residents, team members, and contractors.
Requirements
To obtain the CAMT credential, candidates must complete the following:
Minimum of 12 months of apartment or rental housing maintenance experience. (This can be obtained while taking the course, you will receive a provisional certificate until this requirement is met.)
Successful completion of all CAMT coursework
Meet all examination standards within 12 months of declaring candidacy
Meet the Instructor
Brian Wilhite CAMT, NAAEI Faculty, CPO, HVAC Journeyman
Brian began his property management career in 1997 in Oklahoma City. He moved to Omaha in 1999 where he worked as a maintenance technician while going to school at night for HVAC.  Brian has worked his way into different roles along his career path from Maintenance Technician, Maintenance Supervisor, Regional Maintenance Supervisor, Safety and Facilities Trainer for the Seldin Company to currently Residential Facility Manager for The Lund Company. In 2011 Brian was selected as maintenance supervisor of the year through the AAN. Brian has been a committee member and/or co-chair for both Education and Maintenance Mania since 2014. Brian is currently the President for The Apartment Association of Nebraska (AAN). Brian was one of seven selected in July of 2015 to travel to the National Apartment Association headquarters to help rewrite the CAMT test for our industry. Brian is an active board member and instructor for the AAN and has taught for Apartment Owners and Managers Association of Wisconsin, Affordable Housing Management Association, and South Dakoa Multi-Housing Association. 
---
Apartment Institute for Maintenance Excellence (AIME) Program
Earning your CAMT credential gives you special membership in the Apartment Institute for Maintenance Excellence (AIME)
 
As a member of AIME, you will be acknowledged as a leader in the field of Apartment Maintenance and can prove that you are tuned into the most up to date information on industry regulations and other changing standards. You will also have the opportunity to take advantage of maintenance training designed specifically for CAMT credential holders.
The AIME membership requires annual renewal based on the anniversary date of completion. Submission of both annual AIME membership dues of $50 and documentation of three hours of continuing education credit should be submitted to complete the annual AIME membership renewal.
Agenda
October 15
8:30 AM - 5:00 PM

Introductions and Interior/Exterior Maintenance

Introductions, registering online if needed, soft skills and customer service, trim tab, interior and exterior maintenance
October 16
8:30 AM - 5:00 PM

Electrical maintenance repair

Includes a skill check review from day one and three-way wiring group activity
October 17
8:30 AM - 5:00 PM

Appliance Repair & Plumbing

Includes skill check from day two.
October 18
8:30 AM - 5:00 PM

Plumbing (cont'd) and Heating & Ventilation

Includes a skill check from day three.
October 19
8:30 AM - 5:00 PM

Heating & Ventilation (cont'd) and Air Conditioning

Includes skill check from day four, plus information on testing.
For More Information: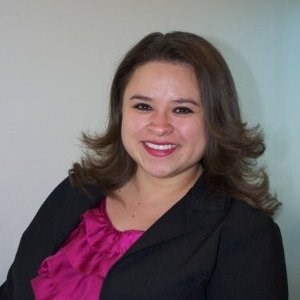 Katrina Soto
Programs Manager
(505)822-1114